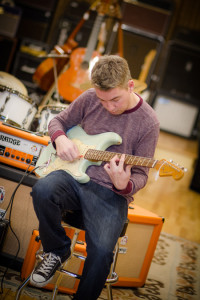 In 1988, at the age of eight, Conor Bezane began dreaming up and writing stories on his family's old-school Apple IIe.
Six years later, Conor discovered punk rock, a genre and attitude that informs his philosophy on life. The DIY ethic, anti-establishment ethos, and nonconformist punk values resonate with him to this day. He earned indie street cred as a regular in the Chicago punk scene at the legendary, now-defunct punk venue the Fireside Bowl.
Conor had his first taste writing about rock 'n' roll in the late '90s as entertainment editor of the Iowa State Daily and landed his dream internship at Rolling Stone in 2000. After college, Conor moved to New York City and cut his teeth with a stint at AOL and a six-year tenure as a producer and writer for MTV News. He currently lives and writes in Chicago.